HUIDA is invited to Participate In The 5th Print China 2023
From April 11th to 15th 2023, the world's most influential global printing industry event with the most regional coverage and industry influence - the 5th China (Guangdong) International Printing Technology Exhibition (from now on referred to as "the 5th Guangzhou Printing Exhibition") will be held in Guangdong Modern International Exhibition Center, Dongguan has. With the theme of "digital transformation, integrated innovation, intelligent manufacturing empowerment, and green development", the exhibition attracted more than 1,000 exhibitors from 25 countries and regions. Many of the exhibitors are international printing giants. Nearly 100 new products and technologies were released at the exhibition site, many of which were world or Asian debuts. According to the exhibition organizing committee, the exhibition is expected to have 180,000 professional visitors and 400,000 online visitors.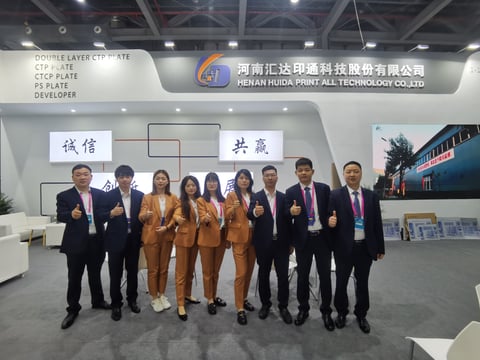 Huida was invited to participate in this exhibition. Our booth is located at 1206 in Hall 1. During the 5-day exhibition period, our Huida people will show "first-class team", "first-class quality" and "first-class service" to peers and associations from all over the world. , In front of the group, there are endless crowds.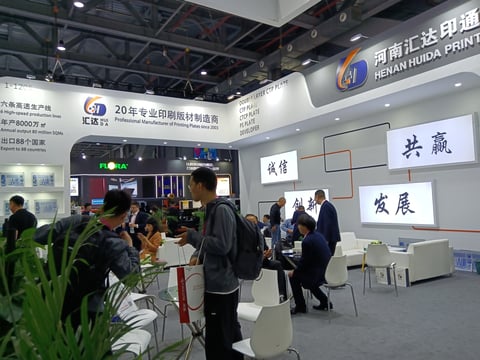 In this Print China Exhibition, our Huida Pavilion has received more than a thousand people. While displaying our world-class products, we also actively communicate with customers from all over the world, listen to their opinions, understand their needs, and serve customers Oriented, grasp the lifeblood of the market, tailor-made products for customers, and provide one-stop product solutions.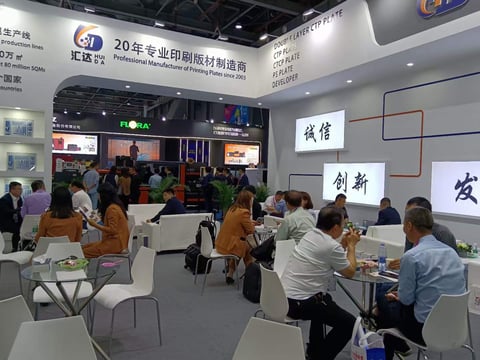 In this exhibition, Huida has achieved great success and gained a lot. Behind these victories, the hard work and great efforts of the company's chairman and sales team are inseparable. Huida's attention and support! For 5 days, the sweat, tears, joy, excitement, and emotion left at the Print China exhibition drew a perfect rest at the moment of closing, but rest does not mean the end, we Huida People will also maintain the spirit of "integrity", "pragmatism", "reasonableness", "refinement" and "responsibility", to forge ahead bravely, forge ahead, pioneer and innovate, and keep pace with the times!!!